Snowmobile Operators Course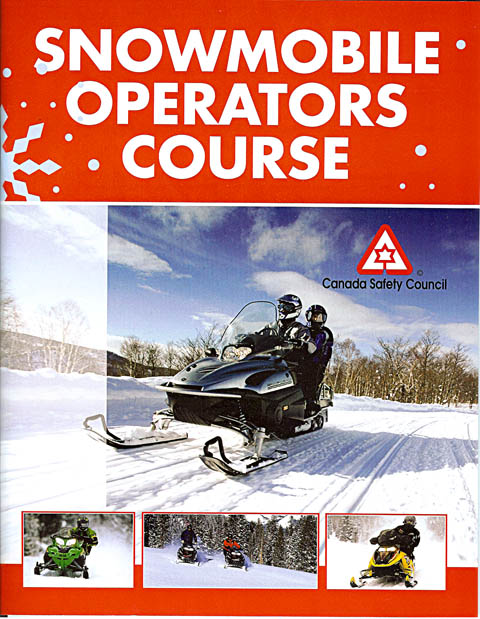 The Canada Safety Council Snowmobile Operators Course is a one-day course comprised of 17 lessons consisting of both lecture and practical applications. Students receive a Student Manual to aid in the learning process. The lessons run from the basics of proper physical warm-up exercises, controls and safety equipment, pre-ride inspection and basic maintenance through discussions on riding strategies, risk awareness and mangement.
The riding portions cover such topics as:
Starting, warming up and stopping of the engine
Starting off
Braking, including emergency braking
Turning exercises
Hill exercises
Trail riding
This course may help you ride safely and increase the life of your snowmobile.
Some of the Snowmobile Operators Course topics include:
Range Signals, Rules and Warm-up Exercises
Control and Safety Equipment
Pre-Ride Inspection and Basic Maintenance
Riding Strategies
Safe Riding Practices and Environmental Concerns
Turns
Obstacles
Riding Over Hills / Traversing
Trail Riding (Day and Night)
The Snowmobile Operators Course ends with a wrap-up and review. Upon successful completion, students will receive a Canada Safety Council Snowmobile Operators Course Certificate.